Article One
Reinvent Your Space
by Rebecca Jansma, Principle Designer and Owner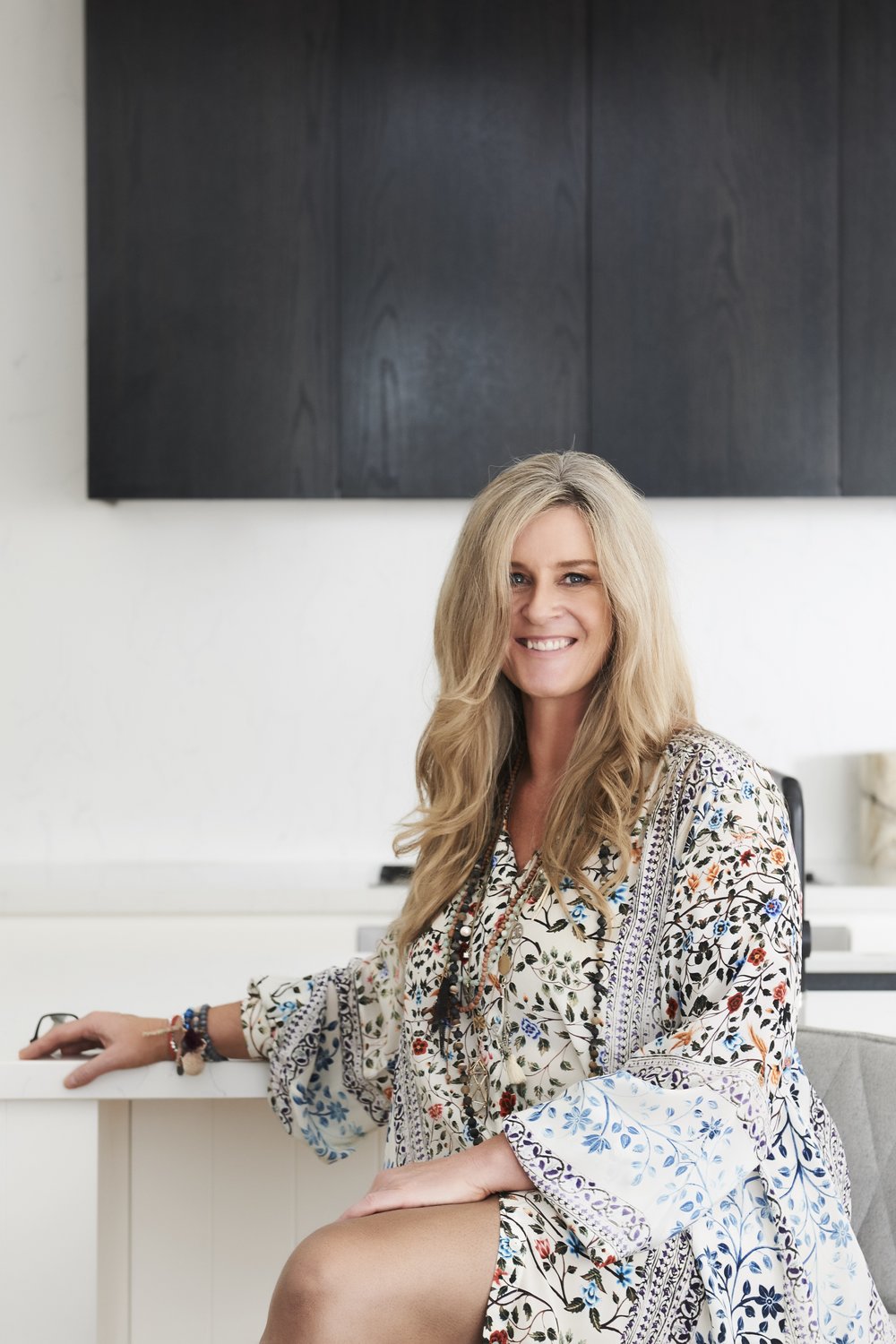 Is it a seasonal thing? For me, when the weather performs these major changes and all of a sudden we're not sitting outside in a warm breeze with a glass of Rosé, but rather hunkered down inside with a slow braise on the stove and a glass of something more substantial, my sense of the interior space.
STYLE MEETS DIRECTION
Autumn is a season of slowing down and nurturing the inner senses. It's this more sedate energy along with the marked change in the texture and quality of light that can spur a change up in your interior spaces. For me it's bringing out blankets and throws – all the soft furnishings get a look over and anything too bright or Spring-y get put away in favour of richer, more textural pieces. So, if this is you… think about these current style and colour directions and how you may want to incorporate them in your home to keep the spaces fresh and in sync with the seasonal shift. This year has seen some evolutionary changes in the style directions and colours we're loving in our homes. Paint colours, décor items, bedding and soft furnishings are all areas we can easily renew from year to year (or season to season if you're particularly energetic!).
EARTH AWARENESS
The pastels and soft gelato tones we have been living with for the past few years are moving on; the difference this year and leading into 2022 is that tones are deepening. Think about the soft blush and peach that we have all loved… it's moved into warmer more neutral and darker territory - more coral and deep ochre, earthy clay tones.Combine that with lots and lots of texture, and pattern – I'm particularly loving the texture, stripes and plaid we're seeing in fashion and predict that will be huge in our interiors for the next few years. The resurgence of hand made ceramics is a wonderful aspect of this also and adds the organic touch we crave – a ceramic pot on top of a small, asymmetric pile of old books is the perfect styling vignette for a coffee table or buffet. In addition, a neutral palette is one of the most soothing and nurturing you can choose for your home so that will always have a place.
EUROPEAN CHIC
White – a perennial favourite and always in style - is particularly prominent this year and I believe this will persist when combined with recycled, re-purposed and antique pieces as it's very complimentary to the organic, environmental awareness we are seeing in general. In order for this style to look inviting and unclinical, you will need to ensure plenty of texture and pattern – not too much colour, almost monochromatic. Think houndstooth; plaid; heavy, slubby linen and natural weaves including rattan and grassweaves.
JEWELS
Other colours we're seeing as staples now include the deep jewel favourites of the very brave… but now they are being used more in the mainstream as highlight décor pieces. So, you needn't paint your whole room a deep burgundy, emerald green or midnight but just include unexpected bold colour through something as simple and timeless as a pendant, side table or bedroom linen. We are seeing the soft mint greens of a few years ago heading into deeper forest greens and becoming a more grown-up and serene palette rather than the bright frivolity of the mints and limes.
MEMPHIS REDUX
This style references the bold stylistic colours and patterns of the 80's. It's certainly not for everyone and you either love it or hate it… but if you want to dip your toes in the style try taking just one piece and inserting it in a space – you don't need to go full Memphis, but the bold colour and strong graphics of the style certainly adds energy and a sense of flair to a space.
METALLICS
Finally, a mention of metallics… Brass is here to stay in all it's forms – brushed, natural, and aged. I'm sure this longevity is due to the practicality of the metal; it's beautiful patina as it ages; it's versatility as a material and also the fact that it's been around for generations as a functional material and that gives it an authenticity that many other materials lack. Having said that, in the studio we are also using gun metal and brushed nickel as firm favourites as well. It's the simplicity and almost mute characteristics of these metallic finishes that makes them so versatile and enduring.