Velvet is huuuuuge! And we mean massive. If ever there was a trend that will define interiors for the next generation, velvet is it.
Velvet's appeal is clear – it creates a pleasure for the senses, with its tactile quality and luxurious feel. It is also a durable and hard-wearing textile, making it perfect for upholstering and using in high traffic areas of the home. Its thickness and weight provide excellent thermal insulating properties and provide superior sound insulation.
Velvet can be styled in any way to suit your décor and house – go full-on traditional with full drapes and decorative pelmets, use jewel tones and brass accessories with dark wall colours for a glamourous modern take on a dramatic boudoir, or lighten the mood with soft pastels paired with fur accents and light wood tones for a Scandi-inspired look.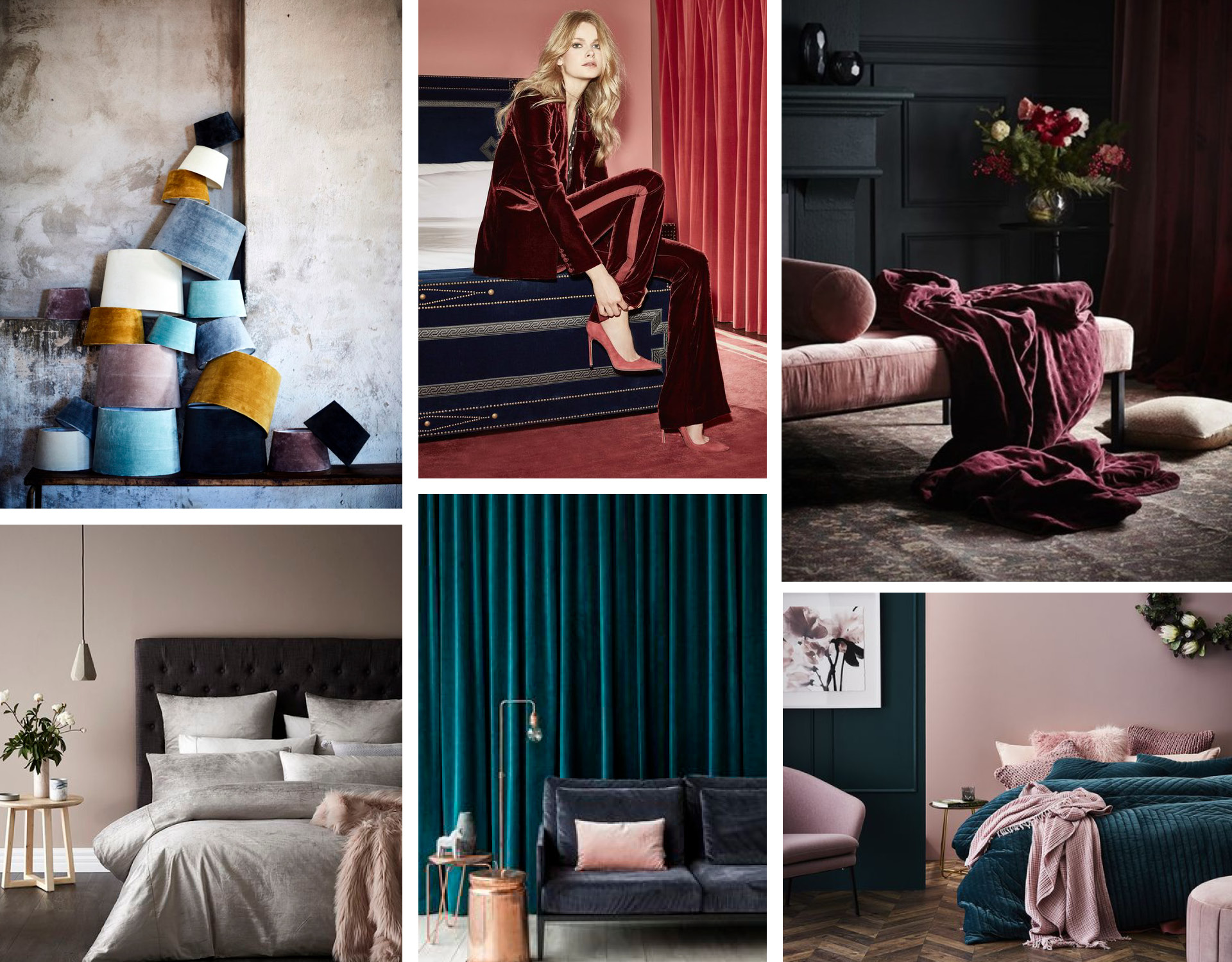 Maurice Kain's new release velvet, Bliss is the perfect solution to using velvet for all your decorating applications. The woven, not knitted construction allows for the confidence that curtains will not drop or sag when made up, and can it be used for upholstery, achieving a 40,000+ Martindale rub rate.
Bliss is available in a vast range of 22 colours and has been FR tested to AS/NZS 1530.2 & 1530.3.