Archival prints and a coordinated plain come to life in this our latest collection release!
Malia and Kalani by Maurice Kain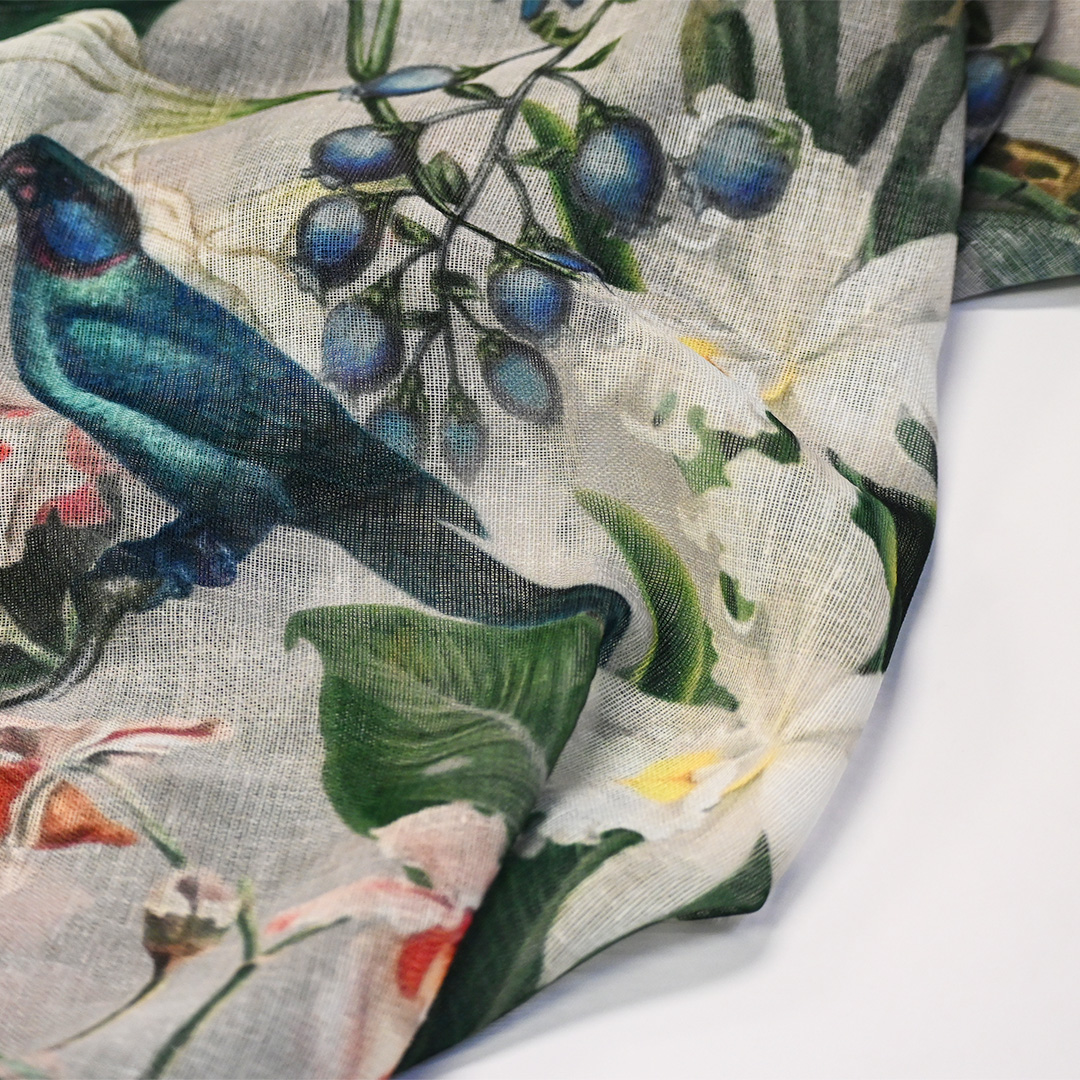 Introducing Malia and Kalani, an exquisite collection of continuous romantic sheer and solid drapery, meticulously crafted with a profound sense of experiential depth. This design marvel draws inspiration from design-centric botanical paintings, creating an enchanting archive of beauty within your living space.
Malia's artistic essence emanates from the mesmerizing blend of photo-realistic floral and bird motifs, forming captivating fields of characters that tell a swoon-worthy tale. Each delicate detail brings a touch of nature's grace into your home, evoking a feeling of being surrounded by a botanical paradise.
Malia is available in 2 colourways and has been specifically designed to pair up with Sayville, a beautiful new plain fabric. Kalani is available in 5 colourways.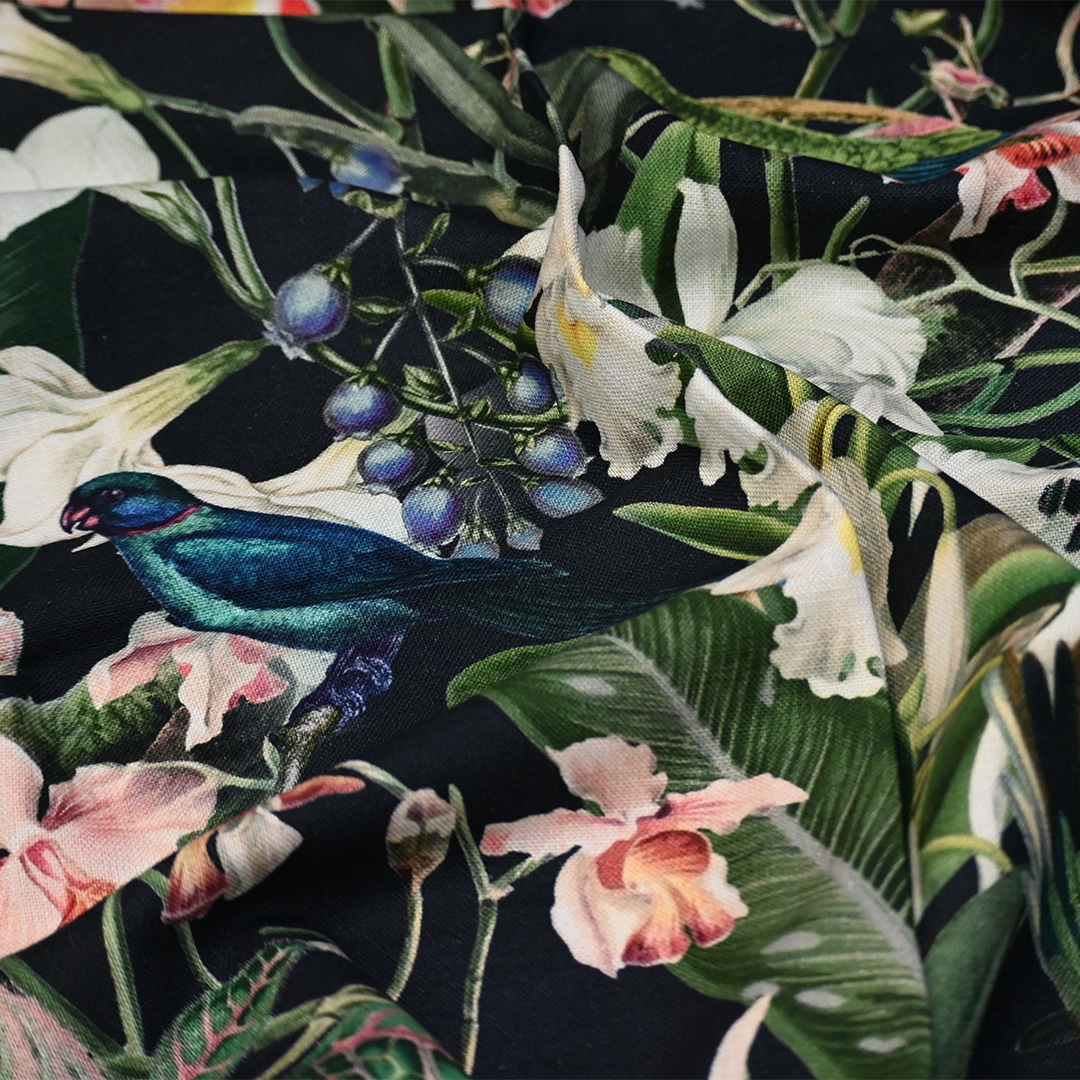 Sayville by Maurice Kain
A fruitful collaboration between design and colour. Sayville gravitates towards boldness through its diverse range of trend forward shades, all chosen to compliment a wide range of interior styles and preferences. With every shade taking on a different emotion, the overall effect is one of layers and depth - crafting a colour scheme that embraces both warm and cool hues. Sayville was designed to be the crucial finishing touch to an interior space, decorating in an array of mood-boosting shades.