This month our most anticipated collection arrives along with a new silicone coated blockout fabric.
Hamptons by Maurice Kain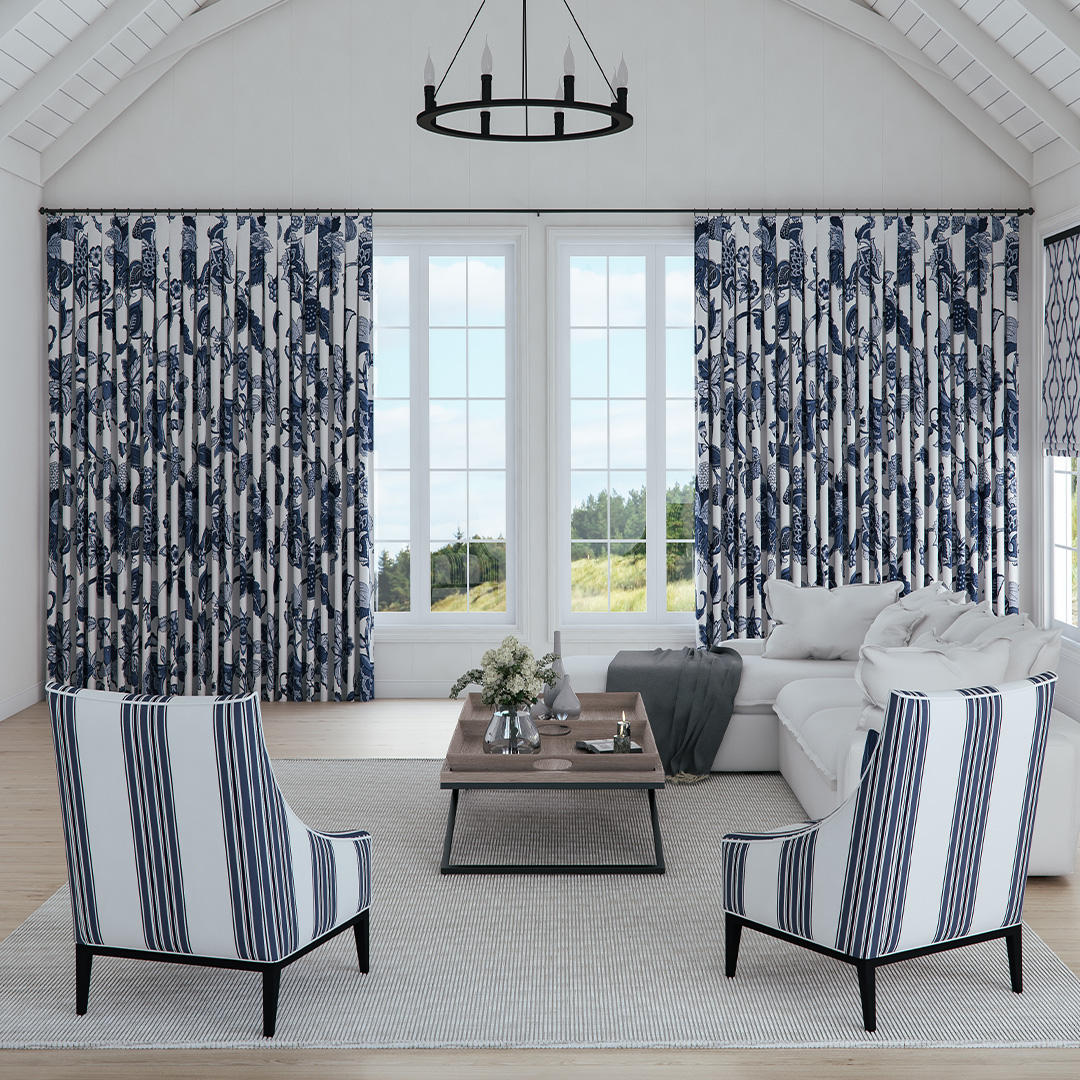 The power of interiors in influencing and refreshing your living spaces is undeniable. Textures, colours, and shapes can elevate your space, cultivate a more harmonious, joyous energy, and allow you to sprinkle some soul and personality into your surroundings.
Highlighting how timeless design can bring balance and comfort to your spaces—whether in the living room, bedroom or elsewhere—the stylish design range available throughout the Hamptons Collection allows you to infuse any and all aspects of your inner Hamptons dream into your surroundings.
Featured in a trio of oceanic-inspired tones, Calverton, Riverhead, and Manorville feature a classic curved design with a modern, distinctive and sculptural twist: timeless for a balanced aesthetic in the home bringing endless opportunity for interior expression.
Chesterfield by Filigree
The Chesterfield Collection by Filigree is a silicone coated textured blockout plain drapery fabric. With a comprehensive colour variety to choose from, Chesterfield offers a foundational decorating solution for every home interior.
A clever mix of Viscose and Polyester gives the fabric a beautiful 'soft-to-the-touch' finish allowing for superb draping on the window.